Magic, awards, grand openings and a garden. TS Banking Group had a busy May. Here's a look at some of the news and notes from the month:
A dream became reality with the opening of the Tioga Community Center. The Bank of Tioga spurred the project with a lead gift of $100,000 (in addition to other donations).
The Divide County Economic Development honored The Bank of Tioga with its Special Community Builder Award during a ceremony in Crosby.
Cody Forbush wrote about Three Budgeting Red Flags for both TS Prosperity Group and The Bank of Tioga.
Matt Riley with First National Bank and Trust wrote about the Four L's of Estate Planning and laid out some retirement tips.
First National Bank and Trust celebrated Money Smart Week with an essay contest.
Illusionist Matt Adams entertained and enlightened high schoolers in the Clinton area during FNBT Promise.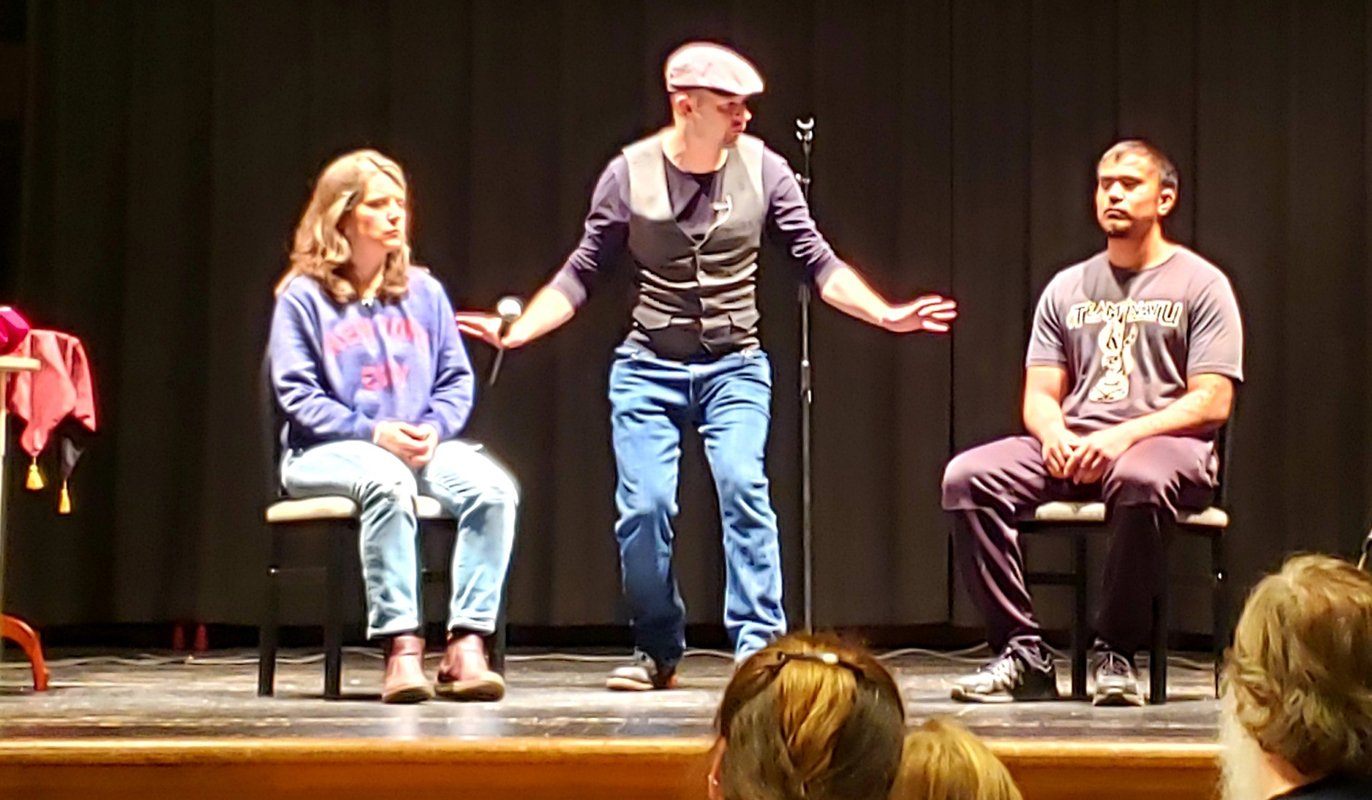 First National Bank and Trust partnered with the C.H. Moore Homestead DeWitt County Museum in Clinton to match the purchase of the first 50 boards in the museum's Buy a Board campaign to help renovate the porch at the homestead.
First National's Rachel Costello attended the Independent Community Bankers of America Capital Summit in Washington D.C. and spoke to the ICBA blog about meeting with lawmakers.
The connection between TS Bank and Children's Square is strong, exemplified by the story of Shianne Guttau.
TS Bank pledged $5,000 toward a therapy garden at CHI Health Mercy Hospital in Council Bluffs.
TS Bank and the TS Institute celebrated another school year working with the TeamMates Mentoring Program, and added $5,000 to their coffers to help programing in Council Bluffs.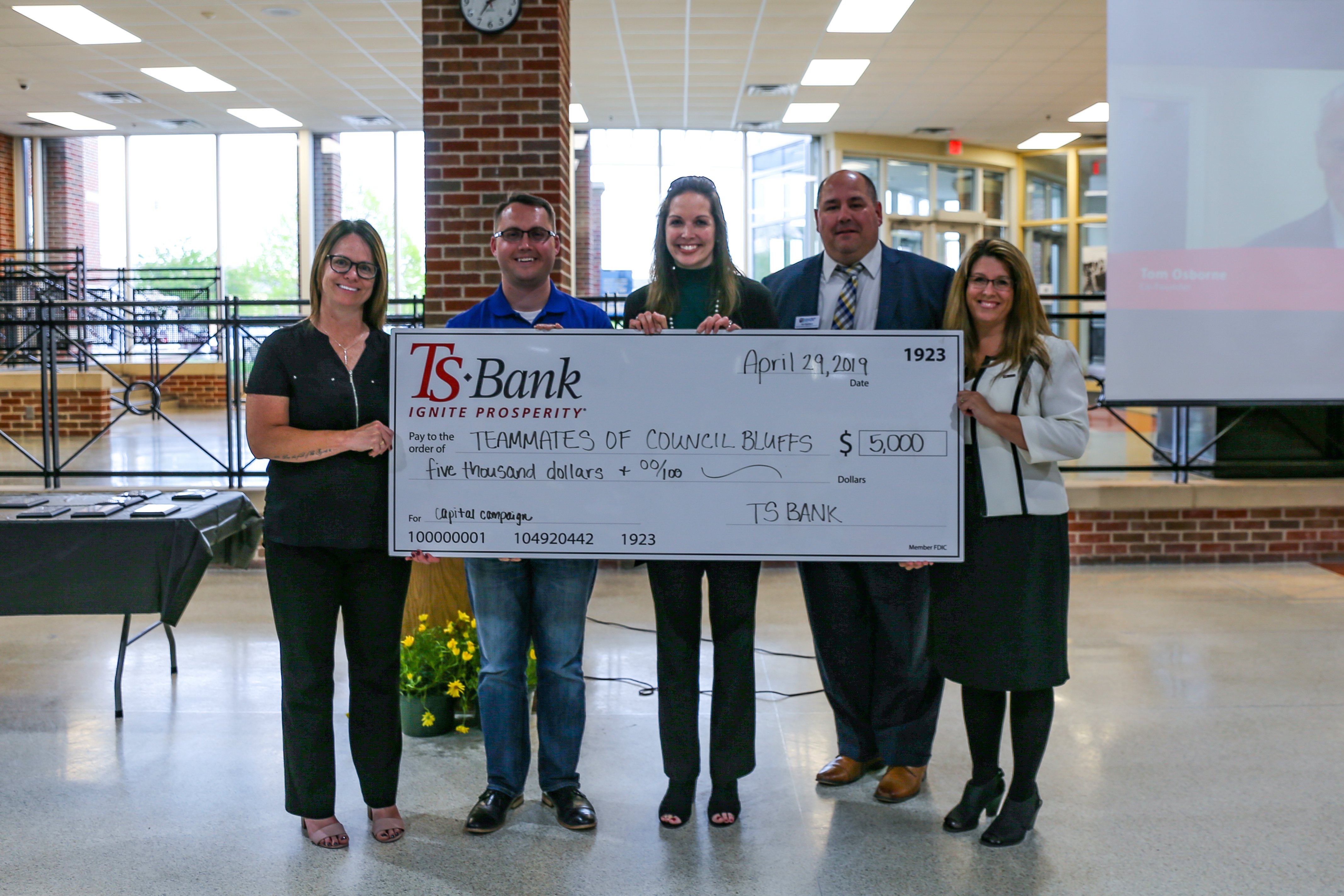 TS Bank was among a group that helped provide scholarships to three student-athletes in southwest Iowa.
The Girl Banker featured TSBG's Kelsey Stupfell, talking about her love of work, family, faith and farming.
Pottawattamie Gives! was a great success this year in southwest Iowa, and the Union Pacific Railroad Museum in Council Bluffs got a little extra thanks to a matching gift from TS Prosperity Group.
As we all know, TS Banking Group Recruiting Manager Erin Johnson is a rock star.
About TS Banking Group: The TS Banking Group is dedicated to the resurgence of community banking. By upholding a community bank management philosophy, TS Banking Group works to expand their organization with a client-focused operating efficiency that allows for the long-term prosperity of community banking. The current acquisition strategy aims to preserve the "local touch" at community banks by enabling the acquired bank to focus their efforts on serving their clients and communities. TS Banking Group is a joint venture between Treynor Bancshares, Inc., and the newly formed bank holding company, TS Contrarian Bancshares, Inc. Headquarters for both holding companies are in Treynor, Iowa. For more information visit tsbg.com. TS Banking Group represents $1 billion in assets.