As we wrap up 2018, it's fun to take a look back on all that happened at TS Banking Group. Here are a few of my favorite stories from this year.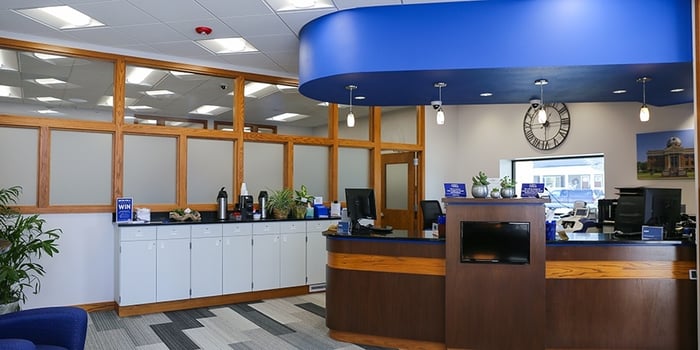 Crosby, ND - Three years ago our company purchased a bank in Crosby, ND, which is only about thirty minutes from the Canadian border. That bank became a branch of The Bank of Tioga, another nearby bank in our family. Crosby is a wonderful town with a vibrant main street and people who truly care about their community. From the adorable flower pots on main street to the historic courthouse, you can't get more picturesque than Crosby, North Dakota.


The bank building upon acquisition (then called Farmer's State Bank of Crosby) was dated. Our team, along with our construction partners, completely remodeled the interior of the branch while keeping the architectural details of the exterior intact. The results were beautiful. Our company was proud to make this investment in Crosby.

At this time, we distributed over $1,500 in door prizes from local businesses to local residents. Not only did we help support our neighboring businesses, but we made an impact on the individual lives of community members.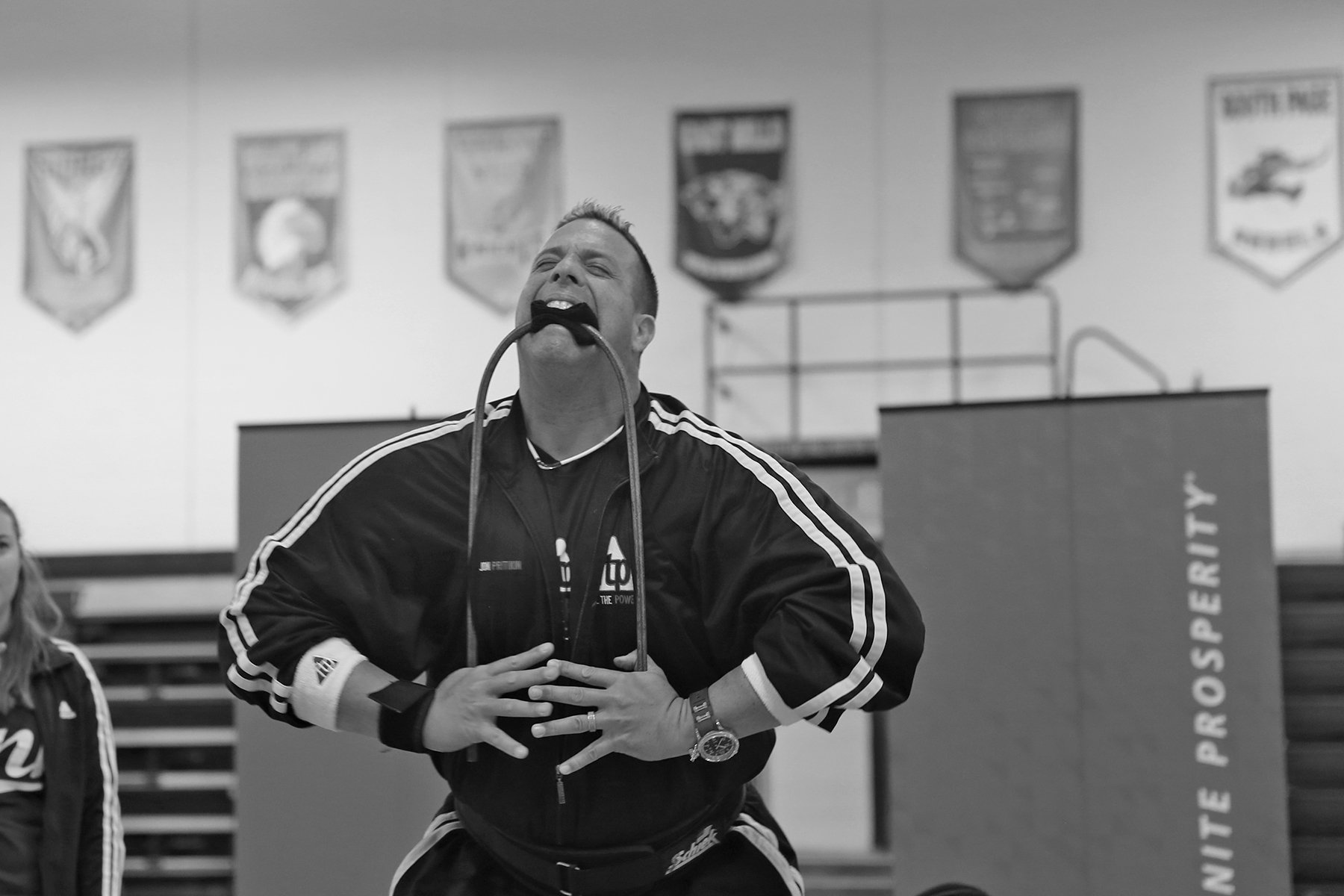 Clinton, IL - The community of Clinton, Illinois, has suffered great losses in the last twelve months. The tragic deaths of multiple teenagers has rocked the community. One small way that First National Bank is trying to help area teenagers is by hosting its Promise event. FBNT Promise centers around a motivational speaker who presents both at the high-school level and to the public at a free faith-based youth rally. The 2018 event featured Jon Pritikan - who preaches that anyone can be a hero.
"Jon Pritikin did an amazing job of sharing his life story with our students. He was energetic and inspiring through his feats of strength and his message that everyone can be a hero for someone," said Jerry Wayne, Principal, Clinton High School. "He is an awesome man and presenter. So glad he was able to come and speak to our students."
This event was initially created in Iowa and has spread to North Dakota and Illinois in recent years.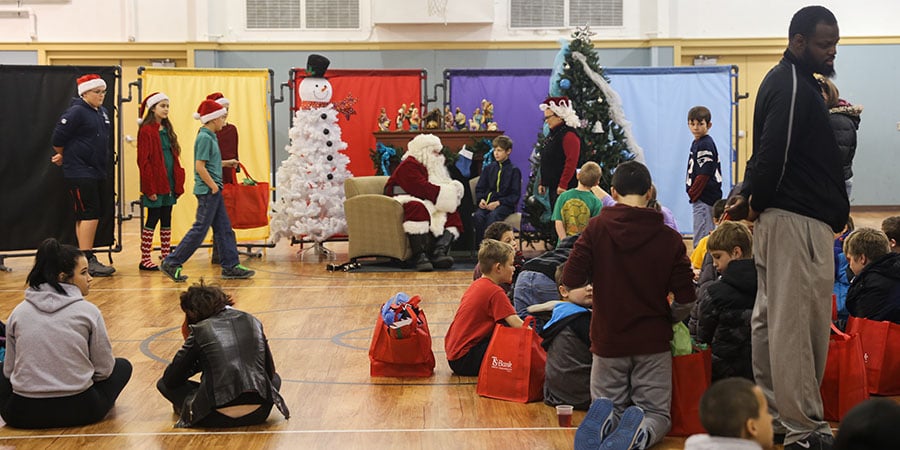 Council Bluffs, IA - For the last seven years TS Bank employees have united with one goal during the holiday season; to make sure the children living at Children's Square have a Christmas celebration. Children's Square U.S.A. is an emergency shelter and refuge for children who need out of home placement.
The annual event derived from a personal experience of CEO, Josh Guttau and wife, Shelly, who adopted their oldest daughter, Shianne, from the shelter. Each year, the Guttau family encourages TS Bank employees to spread the word about the increased need for foster care and to consider giving the gift of a home to kids at Children's Square or other area shelters.
All donations for this event are made possible by bank employees, who also donate board games and movies to be shared in the campus cottages. For many of us, this is more than a tradition or annual event, it is a calling to our personal passions and interests. Our employee elves are already making plans for next year.
Stories like these are what unite our company culture while strengthening the bond we share as employees. Most of our employees spend time volunteering as they each have 52 hours of volunteer time off per year. They've used this time to volunteer both in teams and individually at places like MICAH House, New Visions Homeless Services, PACE, CHI Health Foundation, Good News Jail & Prison Ministry, in addition to countless others.
As we look ahead to 2019, we can only imagine what is in store for our company and its employees. By choosing to work with us, you choose to support your community. Cheers to 2019!
---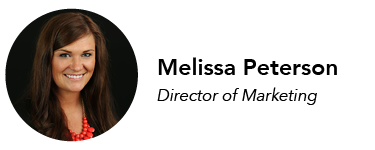 Melissa Peterson joined TS Banking Group in 2014 and today serves as the Director of Marketing. Melissa works with all companies within the TS Banking Group to develop and implement marketing strategies. Melissa is originally from Nevada, IA and was a graduate of Nevada High School. She attended Iowa State University and earned her BFA in 2007. Her work experience includes over 10 years in photography, advertising, marketing and design. Melissa is passionate about strengthening communities and is actively involved with Pottawattamie Arts, Culture and Entertainment, Impact CB Young Professionals, CHI Health Charitable Council and the ISU Ext. West Pott. Council.