At TS Banking Group, we believe in giving back to our communities. As a result of this strong belief in volunteerism, we are spotlighting some of our employees who use their spare time to give back to the community. TS Institute Financial Literacy Director, Bob Mantell, says serving and coaching are in his blood. Read more about his story and passion for baseball below.
Mantell's History With Baseball
"I have played baseball since the age of seven. It's a sport, a strategy and a passion I love. I've had the privilege of playing for Thomas Jefferson High School in Council Bluffs and later college level at Creighton University, where our team advanced to the NCAA regionals in my senior year (1990). Even after all those memorable moments as a player, the ones that are most special to me are those from my coaching days."
"I have had the great honor of coaching both of my sons, Nolan (23) and Grant (19). Each had decorative high school baseball legacies and was instrumental in establishing a winning culture at Treynor. Nolan graduated in 2013 and was a 4-year starter. He holds our school record for most stolen bases in a career and is currently one of my assistant coaches. Grant graduated in 2016 as a 4-year starter and is the most decorated player in Treynor baseball history, earning Super Team all-state honors and being named the southwest Iowa player of the year his senior season. Both Nolan and Grant are even better young men, and I'm incredibly proud of them!"
Coaching at Treynor
Bob has served as the Treynor Head Baseball Coach since 2006, and has led a resurgence of the baseball program, helping the Cardinals earn 10 straight Western Iowa Conference championships and three state baseball tournament appearances. Since his tenure, the Treynor Baseball program has only emerged and grown stronger each year.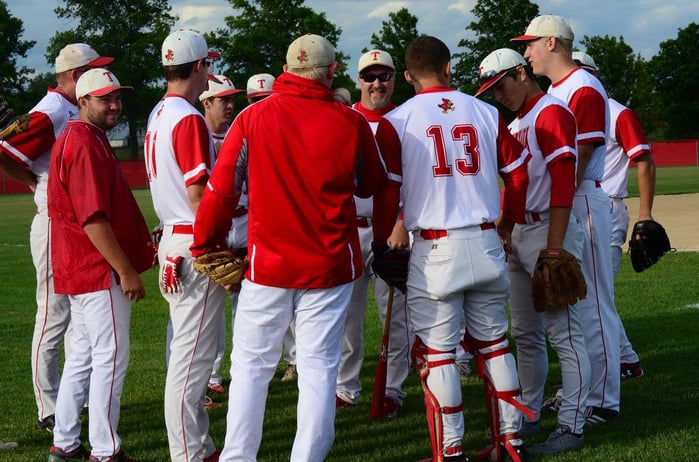 "Coaching is just one of the areas of my life where I enjoy giving back. With work I help families and students with their financial growth and goals. Outside of work I help on the baseball field. Volunteering and coaching others is something I'm passionate about. It's seeing the results that make it all worth it," said Mantell.
2017 Season
This summer Bob and the Treynor baseball team concluded their season with a 5-0 loss to Iowa City Regina in a Class 2-A state baseball quarterfinal at Principal Park. However, when players were asked if it was a disappointment, senior Brett Daley answered.
"If you're going based off the game, yeah,'' he said. "But being here, that's not frustrating. It's a privilege to be here. As a team, it's something special.''
"I've seen lots of kids transform over the season. I've never had a player in my 12 years at Treynor that has worked as hard as senior Kendrick Umphreys worked – he should be the poster boy for putting in the work, biding your time, and persevering. That's him to a T," said Mantell.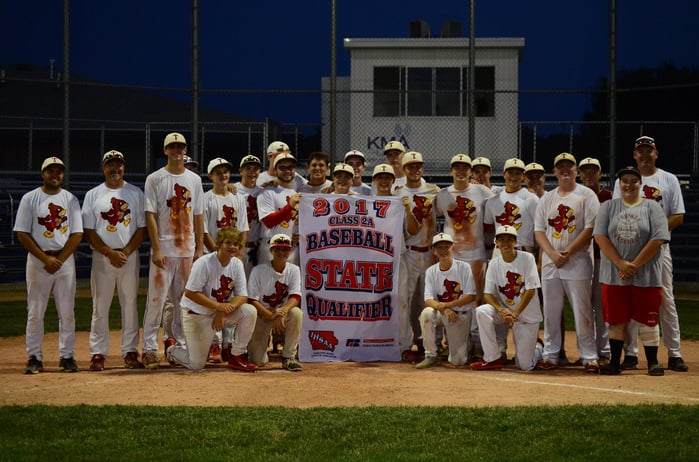 It's been a very successful Treynor baseball season (32-5), but it's the moments not placed in the stat book that Mantell will take with him. From hours of volunteering with students over 12 years and volunteering in the community with financial literacy efforts – it's a labor of love.
TS Banking Group is always looking for new ways to give back. Do you have a volunteer opportunity you would like to share with our employees? Email us at marketing@tsbg.com.