Amy Rooney has been with TS Banking Group for four years and will celebrate five years in September. She started as a human resources specialist and over time her job duties have morphed into her current role: HR manager.
"I assist our employees through each stage of their employment, from human resources on-boarding through post separation," she said, noting her key duties include employee benefits and payroll, among many tasks. "I also assist the business by ensuring our HR practices are in compliance. Then I get to do other fun things like head up our Employee Engagement Team, which is responsible for ensuring we're having fun in the workplace! Every day is different and I love that about my role."
Rooney said she loves coming to work every day because of the culture of kindness at TS Banking Group.
"I love the culture. The work environment is so family-like, it makes work very enjoyable. My co-workers are the best!" she said, noting the flexibility that allows for a quality work-life balance. "I know that I won't miss my kids' important events because it is important to our company that we not miss out on those things. As long as the work is getting done, there is flexibility in making sure to not miss out."
Rooney continued, saying, "Another huge thing for me is the company sees value in developing and investing in their employees. Each employee has an education budget to continue to develop themselves. We invest so much into our talent and I definitely don't take that for granted."
Rooney grew up in Council Bluffs, Iowa, graduating from Abraham Lincoln High School there. She graduated from Bellevue University across the river in Nebraska with a degree in human resources management.
Rooney and her husband, Kevin, have been married for more than eight years. They both graduated from A.L. the same year – "but we never spoke a word to each other in high school," Amy Rooney said.
Kevin Rooney works in the agriculture industry as a quality technician and is also in the Army Reserve. He's been deployed twice, with the most recent – and first since they had kids – ending in December of 2018.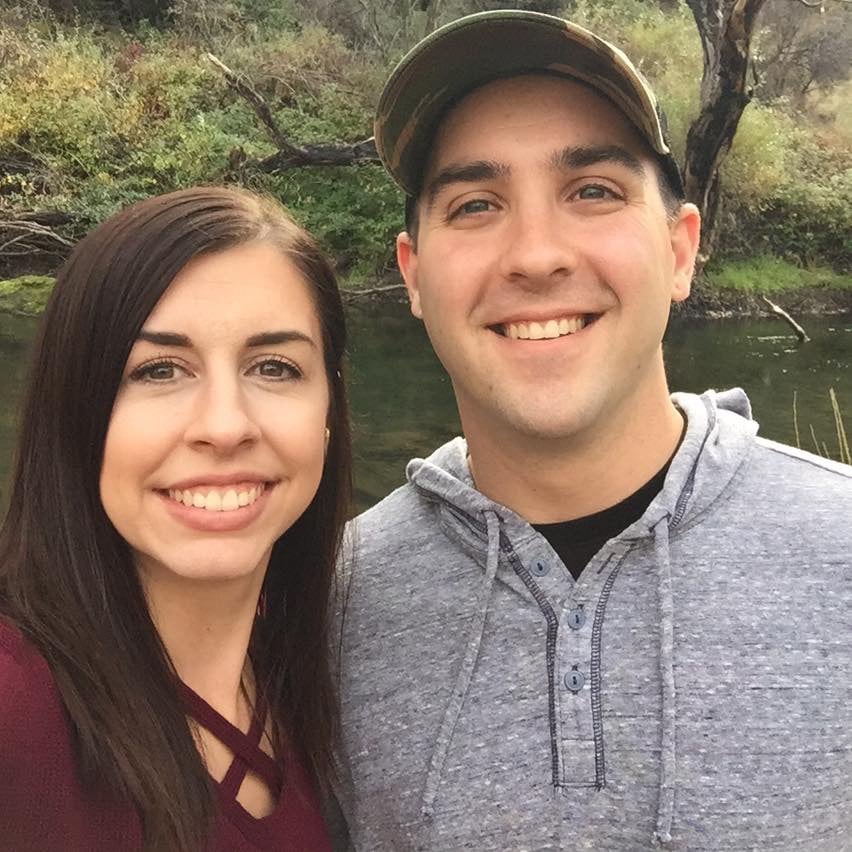 "It was a difficult year, but I feel like it brought us a lot closer in marriage. One thing I will never forget is how caring so many employees were while my husband was deployed. Two care packages were sent to him from the company and that meant the world to me (and to him)!" Amy Rooney said. "Not only that, but when he returned, they shared in the excitement and encouraged me to take time off to spend with him and the kids. For me, that was priceless!"

The Rooneys have two children, 5-year-old Levi and 2-year-old Ella. Baby No. 3 is due in September.
"We're thinking this will be the final piece of our family puzzle," Rooney said with a laugh.
The family has two dogs, 1-year-old golden doodle Ruby and 10-year-old Yorkshire terrier Rigley.
When she's not in the office, Rooney is usually doing something with her children.
"My hobbies include doing whatever my kids enjoy! I don't get a whole lot of 'me' time, but when I do, I prefer to spend it outside soaking up the sunshine by either walking or lounging in the sun reading a book," she said. "I also enjoy shopping, but am extremely frugal, so usually talk myself out of everything before making it to the register! Unless it's Target."
About TS Banking Group: The TS Banking Group is dedicated to the resurgence of community banking. By upholding a community bank management philosophy, TS Banking Group works to expand their organization with a client-focused operating efficiency that allows for the long-term prosperity of community banking. The current acquisition strategy aims to preserve the "local touch" at community banks by enabling the acquired bank to focus their efforts on serving their clients and communities. TS Banking Group is a joint venture between Treynor Bancshares, Inc., and the newly formed bank holding company, TS Contrarian Bancshares, Inc. Headquarters for both holding companies are in Treynor, Iowa. For more information visit tsbg.com. TS Banking Group represents $1 billion in assets.